Everything you need to help your event run smoothly
We deliver clean items and collect them dirty so you don't have to do any washing up - the perfect end to your party

















Crockery, Cutlery, Glassware and Catering Equipment Hire
Whether you're having a Birthday Party, BBQ, Wedding, Corporate Function or Charity Ball, we have everything you need to help your event run smoothly
Thank you so much for all your help with the crockery for our event at Horatios Garden at the Spinal Unit. Thanks!

Emma, Salisbury General Hospital
Thank you for the excellent service given to us over many years, all your crockery, cutlery and equipment are always spotlessly clean and in super condition. We are more than happy to recommend Sims Catering Hire

M Y Caterers
Thank you for your fantastic help and support putting on our charity ball - you helped us raise over £5500! Thank you again.

The Girls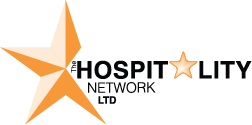 Sims Catering works in close partnership with the Hospitality Network to provide a complete solution for all your wedding requirements.
The Hospitality Network and Sims Catering together are able to manage your wedding day from start to finish. The Hospitality Network Wedding Planner will be on hand all day and will ensure your guests are satisfied as well as yourself and your partner. Sims Catering can provide all your catering needs.
Together, Sims Catering and the Hospitality Network are able to run the entire dinner service, first dance, announcements, etc. and will ensure all goes well and runs smoothly.